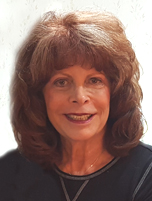 Toby Rose, the president of Toby Rose's College Prep, is an independent college counselor with over 25 years of experience in assisting high school students prepare for the SAT and other standardized tests, and gain entrance into public and private colleges and universities worldwide.
Toby Rose's personalized approach to the college applications process provides students and their parents continuous one-on-one meetings throughout high school to ensure that they are on the right "track" to achieve their academic goals.
Toby Rose's College Prep has classes to assist high school students in all facets of high school studies, as well as prepare for and take the SAT test. Our courses are designed to help you think and understand what you are learning.
Toby Rose's College Prep can help you achieve your educational goals in many ways:
Tutoring for all levels of elementary and high school subjects
SAT/PSAT/NMSQT/ACT** Test Preparation Classes which will assist you to significantly improve your test scores
Study Skills classes and tutors
Writing Skills Classes to help you prepare for the grammar section of the PSAT/NMSQT and the grammar and essay portion of the SAT, as well as teach you to write essays for high school and college Assistance also available for PSAT/NMSQT/LSAT/GMAT/MCAT/GRE/ACT exams
Comprehensive FCAT study assistance available for all grades
College Graduate Application Program which guides you through the entire college application process
We have highly skilled and trained teachers who will help you enjoy the classes and feel good about your progress
One-on-one meetings with Toby Rose personally
Ask Toby column which lets you ask Toby questions which you have concerning the SAT Test and related items, as well as teen advice in general.
The next step is up to YOU!!
Contact Us to ask any questions you have about our school.

Enroll Now in our courses.

View our Why Choose Toby Rose's College Prep page to see why our school best prepares you to take the SAT exam and enter the college of your choice.
Learn what other Toby Rose's College Prep graduates, satisfied parents, and members of the community have to say about our services and their successes.