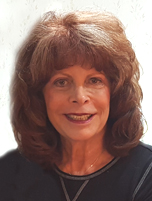 Toby Rose
Independent College Counselor
Have questions regarding college, applications, SAT, scholarships, or just confused about life?
Ask Toby!
Toby Rose has an educational and teen advice column in the Pinecrest Community Newspaper. She is an independent college counselor, was a Dade County Outstanding Teacher and served as chairperson of the Dade County School Board's Academic Advisory Committee.
Rose is a member of the University of Miami's Women's Guild and the American Association of University Women and is past president of the Pinecrest Business Association.


Chris Horachek with Nikita


Vivian Eiroa
Our Lady of Lourdes Academy
Miami, Florida

Mayra Castellon
Gulliver Prep.
Pinecrest, Florida
BC

Jeanette Smith with Arshi Jahanp


Morgan Wicks
Florida Christian School
FSU
Tiffany Lau
Palmetto Senior H. S.
Pinecrest, Florida
Stanford University

Lauren Lareau with SSAT Class


Claudia Iturrgui
Carrollton
George & Justin Metcalfe
Belen Senior H. S.
Miami, Florida



David Lee
Palmetto Senior H. S.
Pinecrest, Florida

Harrison Rosnei
Killian H. S.
UCF

Hyun-Woo Lim
Palmetto Senior H. S.
Pinecrest, Florida
Emory


Alexandera Barr
Palmetto Senior H. S.
Pinecrest, Florida
Julie Silberman
Gulliver Academy
Pinecrest, Florida
UM
UF Bright Futures

Nicholas Hart
Palmetto Senior H. S.
Pinecrest, Florida
University of Colorado


Raquel Decespedes
Coral Reef Senior H.S.
Miami, Florida